Warm up the hot chocolate and pull out your winter gear. There's something in the air that can only mean one thing: The holiday peak shopping season is underway, and it's time to prepare for Black Friday and Cyber Monday.
As the holiday shopping season approaches, knowing how to prepare for Black Friday and Cyber Monday are key to maximizing your revenue! Covid-19 seems to have finally released its grip, but with interest rates up, consumers don't have quite as much spending power this year. That means it's more important than ever to fine-tune your preparations and create the best experience for your customers.
One thing the data makes clear is that consumers love online shopping. According to the National Retail Federation, in 2022, 87.2 million Americans shopped online on Black Friday while 72.9 million shopped in stores—that's roughly 20% more online shoppers. That doesn't include the additional 77 million online shoppers who made purchases on Cyber Monday. The number of online shoppers on those two days alone is staggering.
For insight into Black Friday and Cyber Monday revenue, The Adobe 2022 Holiday Shopping report is a great resource. According to the report, online shoppers spent $9.1 billion on Black Friday, 55% of which came from smartphone purchases. Cyber Monday added an additional $11.3 billion in revenue.
That number of consumers paired with their spending power is a force to be reckoned with, and they have a lot of expectations surrounding Black Friday deals. They want deep discounts, they expect free shipping, and for those shopping online, they want convenience. And when they find what they're looking for, they're willing to spend. A lot. On these two days of the year, it's absolutely critical that you maximize your profits.
How to Prepare for Black Friday and Cyber Monday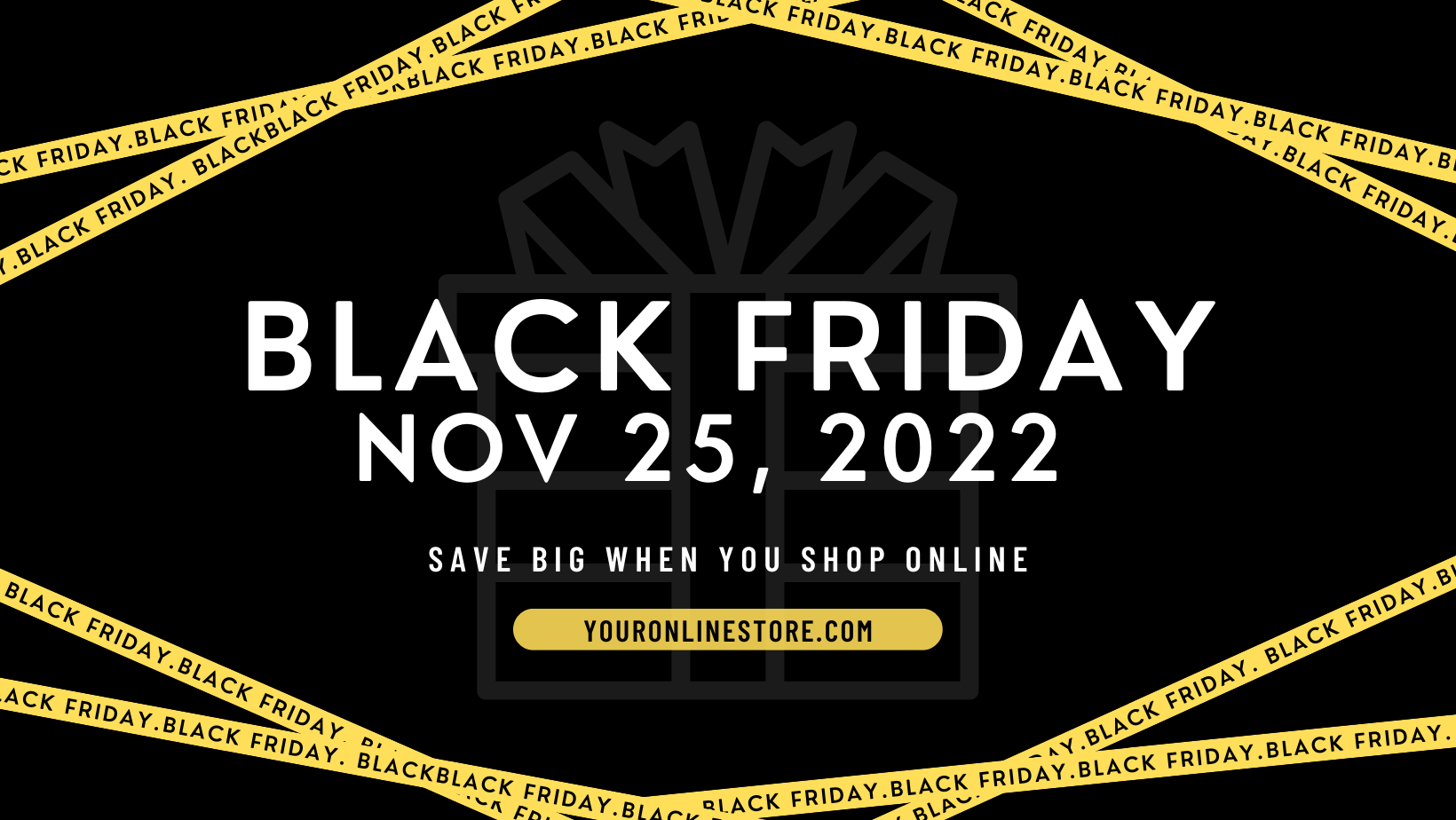 So, you want to know how to prepare for Black Friday and Cyber Monday, and make sure you're set up to capture a good portion of that spend? We've got you covered with ten tips to get you ready for the biggest shopping weekend of the year.
Tip #1: Start Planning Early
Consumers will be shopping early this year. In 2022, a Google survey found that shoppers globally had 21% of their holiday shopping done by mid October. This year, both shoppers and retailers seem to be following the same pattern. You need to be ready!

Start early by giving your customers early discounts and teasers so they either spend early or put your store in their Black Friday plans. If you can get your shoppers to make their purchases in October—think promotions around relieving stress by getting their shopping done early—it will spread out your revenue.
Tip #2: Check the Speed of Your Site
Ideally, you'll have more traffic on your website on Black Friday and Cyber Monday than you're used to. Take the time now to make sure your site loads well and that it can handle the increased traffic. Consumer patience will not be high as they scramble to complete their holiday shopping, and they'll be less likely to stay on a site that loads slowly. Keep things running smoothly to minimize the possibility of shoppers getting frustrated and jumping to a different site.

Along the same lines, make sure your shopping cart is easy to navigate. A great customer experience is key to keeping them on the site long enough to make a purchase as well as to entice them to come back for more. Nothing discourages shoppers more than trying to figure out a complicated shopping cart.
Tip #3: Build Trust and Confidence With Your Website
Consumers face a certain amount of risk when they shop online. They need to have some level of trust and confidence in a website before they hand over their personal information and spend their hard-earned money. A fantastic way to build that trust in your website and in your brand is with a shopping guarantee.

A shopping guarantee gives shoppers the confidence they need to complete their purchase, and it's proven to increase conversion rates and repeat buyers. Websites that have incorporated a Norton Shopping Guarantee on their site have seen an increase in conversion rates of over 7% on average and an increase of repeat buyers of over 5% on average.

The Norton Shopping Guarantee includes the following benefits for shoppers:
$10,000 Identity Theft Protection that protects shopper identity for 30 days to eliminate concerns about security and privacy.
$1,000 Purchase Guarantee that guarantees the product will arrive as expected and in good condition or shoppers will receive a refund.
$100 Lowest Price Protection that refunds the difference if the price of the product drops on your site within 30 days of purchase.

When shoppers see the Norton Shopping Guarantee on your site, they'll know they can make their purchases safely. You can put the icon on your home page, product pages, shopping cart, and anywhere you want to build trust and turn shoppers into buyers.
Tip #4: Offer Cross Sell and Upsell Opportunities
If a customer has their item in their cart, show them other products that might go with their selection. For example, is your shopper buying a handheld game? Offer her a popular game to purchase. Does he have a pillow in his cart? Offer a cozy blanket. Do they want to buy a pair of pants? Show them a shirt that looks fantastic with them.
Make it simple for your shoppers to upgrade or add to their purchase to save them time and maximize their value to you. They're already there–-take steps to make the most of their visit!
Tip #5: Offer Discounts Your Customers Can't Refuse
The best thing about Black Friday and Cyber Monday, from a consumer perspective, is the great deals available. Those deals stretch their dollars so they can get more for less. And they're often ready to face the hoards to tap into those deals—to the tune of 66.5 million shoppers last year.

For online shopping, the competition is fierce. You aren't just competing with stores in a 20-mile radius, you're up against other stores around the world that sell the same or similar products. One way to beat out the competition is with great deals. Get them on your site with a door buster and then make it convenient for them to load their shopping cart with other products on your site.

Consider offering post-purchase price matching to encourage early shoppers, and extend those high-shopping days throughout the month of November. According to NBCNews, post-purchase price matching was a hit last year. And good news, that's covered with the Norton Shopping Guarantee.
Tip #6: Be Social on Social Media.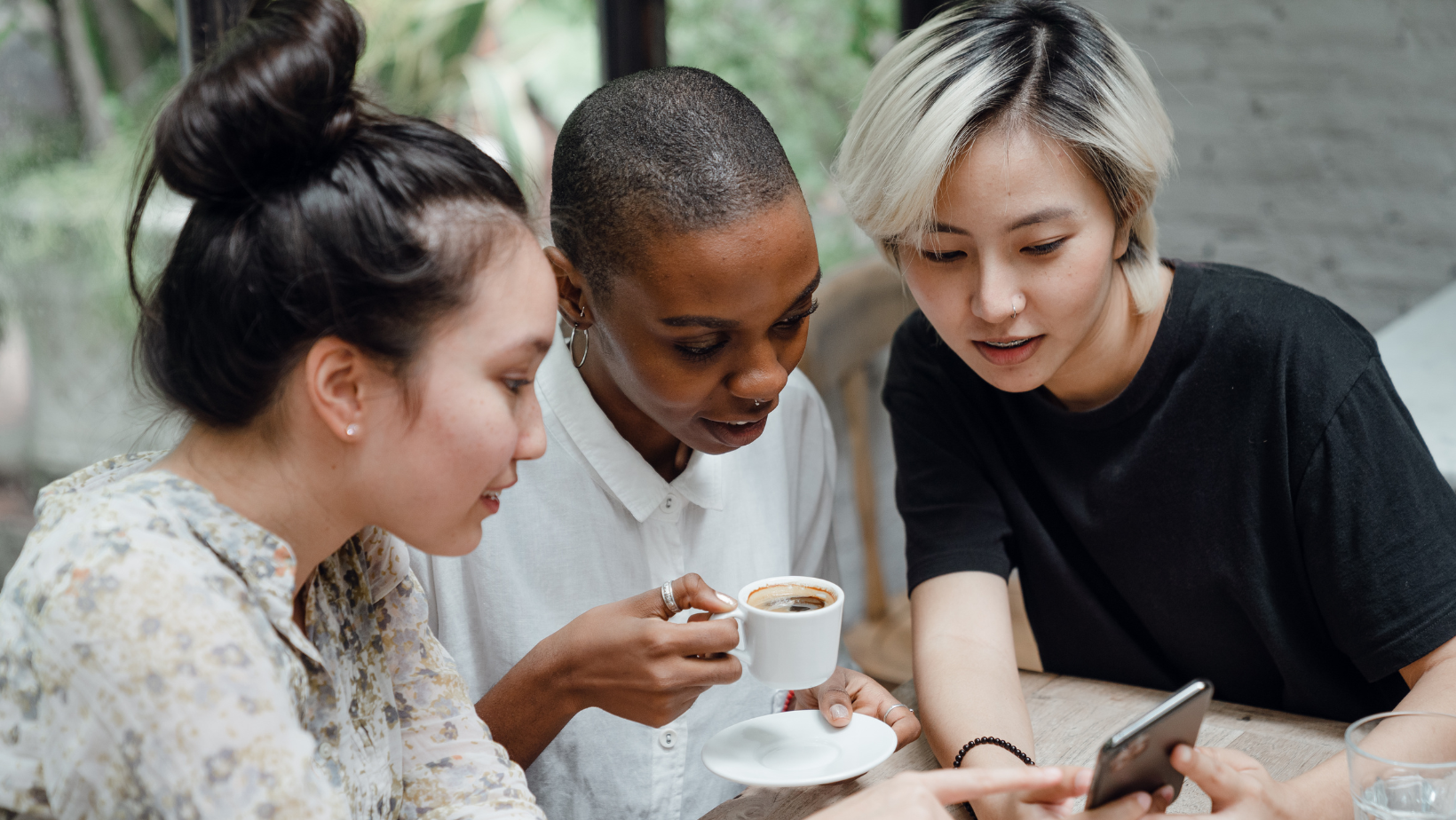 People spend a lot of time on social apps like Facebook, Instagram, and others. Use that to your advantage by interacting with your target audience. It's a good way to build your brand and expand your reach.

Before you go too far down that road, here's a piece of advice: take a minute to think about how you want your customers to see you, and cultivate that persona on your social media platforms. Do you want to be seen as the cool kid with a snappy comeback always at the ready? Do you prefer to be known as the expert in the room? Do you see your brand as outgoing and friendly? Decide beforehand how you want to be portrayed and let that guide you in creating posts and responding to comments.

Being active on social media will grow your presence and get you seen by potential customers. Hootsuite reports that nearly 45% of global internet users turn to social media to search for brand-related information. If your audience, your potential customers, are searching, you need to make sure you show up when they do. Psst, social media is also a great way to let your loyal base of customers know about your excellent Black Friday and Cyber Monday offerings.
Tip #7: Make Sure Your Mobile Site is User Friendly
Adobe reported that of the $8.9 billion in sales on Black Friday 2021, 42%, or about $3.7 billion, was made from mobile phone purchases. As you're making sure your website load times are up to speed, don't forget to optimize your navigation and shopping experience for mobile devices.

Mobile friendly ecommerce sites will tap into that 42% of consumers who prefer to shop from the convenience of their handheld device. If your site doesn't work well on smartphones, your customers will find another site that does. In this mobile-first environment, you need to make sure customer experience meets expectations.
Tip #8: Up Your Ad Spend
With a high-stakes competition being waged for online traffic, visibility is king. A few well placed ads could make a huge difference in the amount of traffic you have on Black Friday and Cyber Monday. The extra revenue potential for the biggest shopping days of the year are well worth increasing your ad spend.
Look at setting up both paid search ads and social media ads. Either way, if you have a well-defined target audience, you'll get seen by those who matter most—the consumers who are most likely to buy what you have to sell.
Tip #9: Get Your Shipping Logistics in Order Now
Imagine this nightmare scenario. You've just had your biggest sales day ever, and it's time to get shipping. Unfortunately, you are not set up for the high number of orders you've received, and there's no way to manually print all those labels, validate all the addresses, and get those packages on their way in a timely manner. You also don't have time to find the least expensive way to ship, which will cut into your profits.

As you prepare for Black Friday and Cyber Monday, make sure your shipping solution is set up and ready to roll to handle the extra traffic. Check out EasyPost's shipping API to save money on shipping, gain access to multiple carriers, create labels easily, track your packages, validate addresses, and more. If you hit a home run with Black Friday and Cyber Monday make sure your shipping is smooth sailing.
Tip #10: Have Your Backups
Hopefully, everything will run smoothly for you during your busiest days of the year. However, your best insurance is to create backup plans. Make sure you have multiple carriers available to you so your products are shipped efficiently.

Be ready to adjust your product plan if your inventory doesn't arrive in a timely manner or if you sell out—do you have backup promotions ready to roll? Think through what could go wrong, and make some contingency plans for when things go wrong. Then if they do, you'll be prepared!
Small Steps Bring Big Results
There you have it, seven foolproof steps to help your shop learn how to prepare for Black Friday and Cyber Monday. Follow this roadmap to maximize your revenue and satisfy your customers.Each of these tips may seem like a small step to take, but small steps lead to great results, and preparing now will ensure that you'll earn your customers' trust and that things will run smoothly on your busiest days of the year.
Ebook: The Ultimate Guide to Increasing Sales During Peak Season

Before you know it, Black Friday and Cyber Monday will be in the rear view mirror. It's funny how time passes so quickly. So go grab that hot chocolate and enjoy the scents of fall, you may just have your best Black Friday yet.